LiFePO4 Lithium Battery Modules
ESS - Energy Storage Systems
UPS - Uninteruptable Power Supplies
---
Energy Security
Milbay Australia custom design and supply LiFePO4 (Lithium Ferrous Phosphate) Energy Storage Systems and Uninteruptable Power Supplies that provide energy security to commercial and household sites and equipment.
Milbay manufacture our ESS and UPS solutions using a modular design that provides a high level of component redundancy to ensure system resiliance and high availability of power at all times.
Our ESS and UPS solutions include secure indoor or outdoor cabinets to safely house the battery, inverter, charging and other components of the Energy Storage System. Milbay ESS and UPS designs include a large range of battery capacity and power output options including 3 phase systems.
Cost effective
Milbay Australia established cooperative arrangements with one of the world's largest LiFePO4 specialist manufacturers several years ago to develop and deliver LiFePO4 battery technology that is safe, suitable and compliant for Australian businesses and households. Milbay's large scale manufacturing capability allows Milbay to delivery Energy Storage Systems at prices equivalent to current grid based electricity supply costs over the system lifetime.
Return on Investment (ROI) generally falls between 5 and 10 years depending on the individual energy system specifications.
Proven Performance
Many of our small and medium capacity ESS and UPS utilise our proven MB-4850LFP 48V 3U 2.4kWh no maintenance intelligent battery modules. These hot swappable MB-4850LFP modules have an easy to opperate LCD user interface and option of secure remote management and monitoring of the battery system. The battery communication module also provides machine to machine communication with the other components of the ESS.
Milbay LiFePO4 Battery Storage Modules are suitable for use in solar, wind and grid electricity connected systems.
Scalable design
Milbay Battery storage modules use the common 19 inch communcation form factor for easy installation in our custom built or standard secure cabinets. The scalable modular design of our systems facilitates storage capacity and system power output increases if site power requirements change during the life of the system.
Easy Installation
Milbay Energy Storage Systems are suitable for new and retrofit installation, indoor and outdoor installation designs are available including heat exchanger and refridgerated air conditioning cooling options for harsh environmental and remote situations.
Milbay design technicians can cooperate with site electrical and building engineers to ensure a trouble free integration of the ESS or UPS design into the sites electricity supply system.
After sales support
Life cycle support of commercial ESS and UPS has been a priority in the design of our backend support services. Milbay LiFePO4 battery modules have a service life up to 15 years so we offer a range of service level agreements and payment terms that can be tailored to suit our clients service requirements. With fast on site service response and 10 year capacity guarantee business managers can be confident in moving ahead with investment in battery technologies that can provide the energy security and control of electricity costs into the future.

Standard form factor - Solar battery modules come in standard height variations and capacities of 1U and 3U for easy installation in most 19 inch rack cabinets. 1U = 44mm. No more ugly banks of interconnected batteries.

Modular - Connect together to build power storage capacity.

Economical - excellent return on investment. Milbay LiFePO4 Energy Storage Systems cost about the same or less than grid supplied electricity over the life of your solar system.

Long Life - Last around 5 X longer than lead-acid battery.

10 Years capacity warranty (optional) - 3U 2.4kWh MB-4850LFP & 1U MB12100LFP 1.2kWh LiFePO4 Solar Storage Battery Modules *
* 80% Original capacity after 10 Years for easy TCO and ROI calculations. Some capacity restrictions applicable.
Other custom LFP Battery storage systems - Standard 3 years (36 months) warranty for small custom fixed systems, 2 years (24 months) warranty for mobile systems.
Milbay LFP battery storage modules may retain over 50% of the original capacity after 20 years.

Light weight - Around 1/4 the weight of equivalent lead-acid battery. Save on transport costs, reduce lifting related injuries.

Maintenance Free - Enjoy many years of reliable power delivery without every touching your power storage configuration.

UPS (Uninterruptable Power Supply) - Never loose power to essential devices such as fridges, communication and medical equipment during grid power outages again.

Environmentally friendly.

Quiet - Replace petrol or diesel generators with zero noise LiFePO4 power cells.

Intelligent - Milbay LFP Solar Power Battery Storage Modules come with a variety of communication options so you can monitor and manage your power bank remotely.

Some models are available as basic metal case without LCD display, with LCD and as a UPS including internal inverter and charger components.
Reduce costs, improve power delivery and improve profits by Changing from lead-acid batteries to Milbay LFP Battery Modules.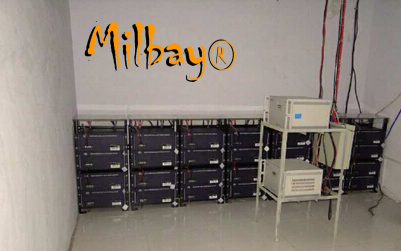 Example: Milbay LiFePO4 Solar battery unit - 2.4 kWh.
Dimensions 2.4kWh 48 Volt : Height: 3U - 133 mm, width: 442 mm, Depth 480 mm.
Dimensions 1.2kWh 12 Volt : Height: 1U - 45 mm, width: 442 mm, Depth 480 mm.

Capacity : 2.4 kWh 48 Volt. 2.0kWh useable at 80% DOD
Capacity : 1.2 kWh 12 Volt. 1.0kWh useable at 80% DOD

6,000 + recharge cycles (80% DOD - Depth of Discharge)
Note: Recharge cycle may vary from system to system depending on the application.

Weight: approximately 30 kg - 2.4kWh 48 Volt

Weight: approximately 15 kg - 1.2kWh 12 Volt

Chemistry: LiFePO4 (lithium Ferrous Phosphate).

Communication : RS232, RS485

Environmental requirements.

Ambient temperature:-20~+60℃(suggest temperature:-15-+50℃).
Storage Temperature:-40~+80℃.
relative humidity:5%~95%RH.
Height above sea level::not exceeding 4000m.
No conductive dust or corrosive gases.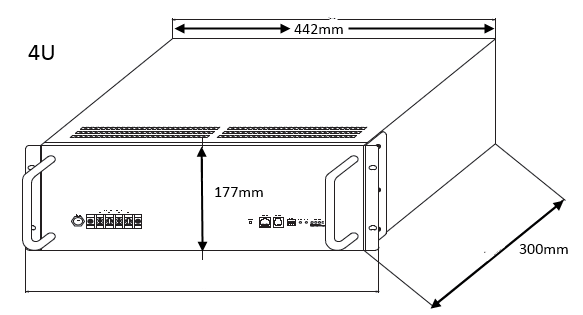 Milbay can supply LiFePO4 battery systems in many different capacities and configurations to meet your power storage requirements. Please contact us for more information on your custom needs.
Available in 12V, 24V, 36V, 48V. Higher voltages available on request.
Each MB4850 3U 48V 50Ah LiFePO4 enclosure can deliver 2kW of useable power at 80% DOD.
2.0kWh will deliver 500 Watts of power for approximately 4 hours or 250 Watts of power for approximately 8 hours.
Milbay solar battery storage modules have specially formulated solar cells that can delivery high current and high charge rates. When high power demands are required the Milbay LiFePO4 2.4kWh module discharges the full 80% DOD in one hour - amazing 2.0kW per unit output. ie. 4 modular units can deliver 8kW of power in one hour and recharge again over the next 4 hours.
Easy power capacity calculations
Massive power cost savings in out years.
Large variety of indoor and outdoor battery storage cabinets available.
Milbay Australia supply a large range of battery storage cabinets suitable to suit any environmental condintions and storage capacities.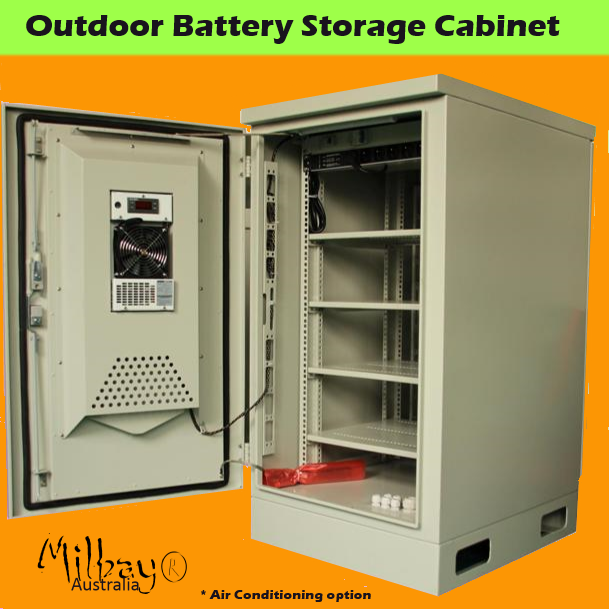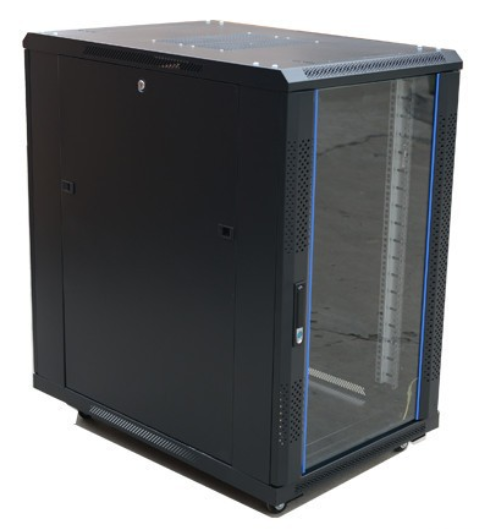 Non Modular Stand alone custom LiFePo4 solar power storage units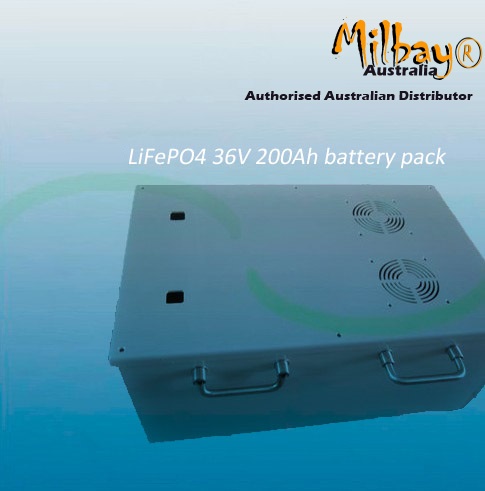 Milbay can supply a huge range of custom power storage units to match your current system. Milbay can supply LiFePO4 Power storage in a range of Voltages and capacities - 12V, 24V, 36V, 48V plus other voltages.
If you have a small solar / wind system that uses only one or two lead-acid batteries then you can use our standard lead-acid replacement LiFePO4 Power Cells.
Last update 15 March 2017