Latest Milbay News
---
December 2016, Milbay Australia deliver more electric 4x4 UTVs to Australian businesses.
In December Milbay Australia delivered more of our fantastic electric 4x4 off road UTVs to clients in Victoria and North Queensland.
One client who opperates a grazier farm outside of Rockhampton choose the Milbay MB-572UTV as he desired a safe easy to drive 4x4 to replace his expired petrol powered UTV that is used on the farm.
Our other client from Victoria opperates an equestrian businesses and purchased their electric UTV as they wanted a quiet vehicle that could opperate close to and around horses without startling them with engine noise and toxic fumes.
For more information about the MB-572UTV Electric 4x4 side by side utility vehicle go to The Milbay electric UTV web page
During 2017 Milbay Australia will be appointing sales dealerships throughout all Australian states, interested businesses can email sales@milbay.com.au for more information about becoming a Milbay reseller in their area.
---
August 2015, Milbay Australia confirm large scale supply of LFP (Lithium Ferrous Phosphate) aka LiFePO4 Solar and Wind battery storage for Australia.
Milbay Australia manager Neale Gray has spent the last twelves months evaluating and negotiating a large scale supply of SAFE LFP battery storage for large scale commercial and household installations accross Australia.
With the rise in interest in recent months we have moved forward in our cooperative relationship with one of China's large scale LFP battery suppliers.

Our LFP Chinese partners have available a team of highly experienced large scale solar storage designers and techniciansready to assist Australian solar businesses in designing reliable battery storage systems suitable for Australian conditions.
Our most popular Solar/Wind battery storage unit is the 2.4kW/h LFP (LiFePO4) 4U communication rack mounted form factor. These units are able to connect to most if not all modern "Battery Ready" Hybrid Inverters.
The 4850 LFP storage units can last up to 20 years and Milbay offer a 10 year warranty on our 4850 LFP battery storage units so owners can easily calculate their Return on Investment over the life of the battery starage systems without the fear of unexpected costs.
Solar Installer and solar supply businesses should contact us without hesitation as we are currently establishing our dealer and distribution network.
---
August 2015, Milbay Australia release the ESWAY N1 & N2 Self balancing electric Drift Boards.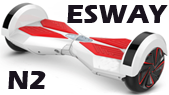 The World launch of Electric Drift Boards has hit Austrlia.
The Esway Drift boards feature the same self balancing operation as electric chariots and MotoUni electric unicyles with one major difference, the Drift Boards independent motors are controlled with an easy to learn 'heel and toe' action.
When we tested the first versions of the Drift Boards early in 2015 we were unhappy with the level of power and ability to climb up slopes so we held off adding them to our line up until recently.
The most noticeable upgrade is the bigger 8 inch wheels and more powerful 36 volt 350 watt nominal powered BLDC (Bruchless AC) Levitation motors and an improved and strengthened central pivot mechanism. It is really important that all our personal electric vehicles have versions that are capable of carrying riders up to 110 kg. We have tested the N2 with 100 kg riders and the Nano performed well producing powerful, smooth and safe 'Dynamic Stability'. As you would expect the performance and travel distance does deminish as riders weight increases but you can still have hours of fun and the long life lithium ion battery can fully recharge in about 2 hours.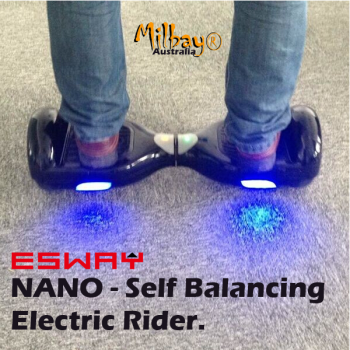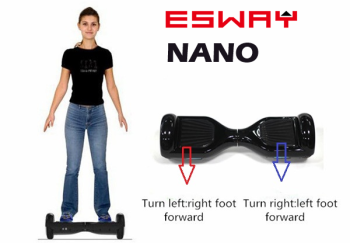 The Nano is great for younger people but if you are looking for affordable personal transport for travelling to work or connecting to public transport or just generally getting around your suburb then I recommend investigating the Fast GTX and GTS MotoUni as they are a better performing transport device in the self balancing range.
Warranty is 2 years, the same as all our high quality Milbay & Esway brand self balancing electric vehicles.
Retail businesses should contact us without delay to ensure supply for this christmas. Call us to find out about joining our growing self balancing dealer and distribution network.
---
July 13 2015, Milbay release the fantastic new ET Scooter
The NEW European styled ET Scooter is beutifully crafted and incorporates the latest In-Hub brushless wheel technology and powered by long lasting, Fast recharge Lithioum Ion battery system to produce a compact and capable Urban Transport vehicle.
The unique folding and security systems means the ET can travel with you on most public transport or the boot of a car.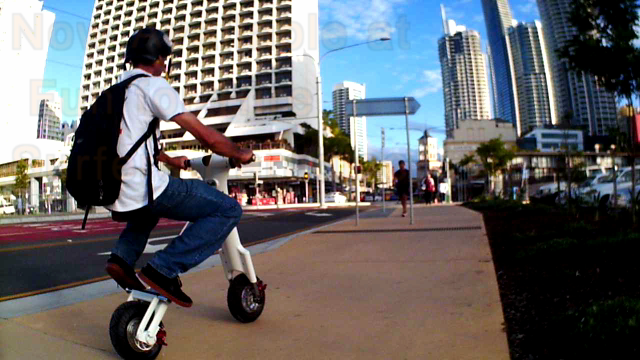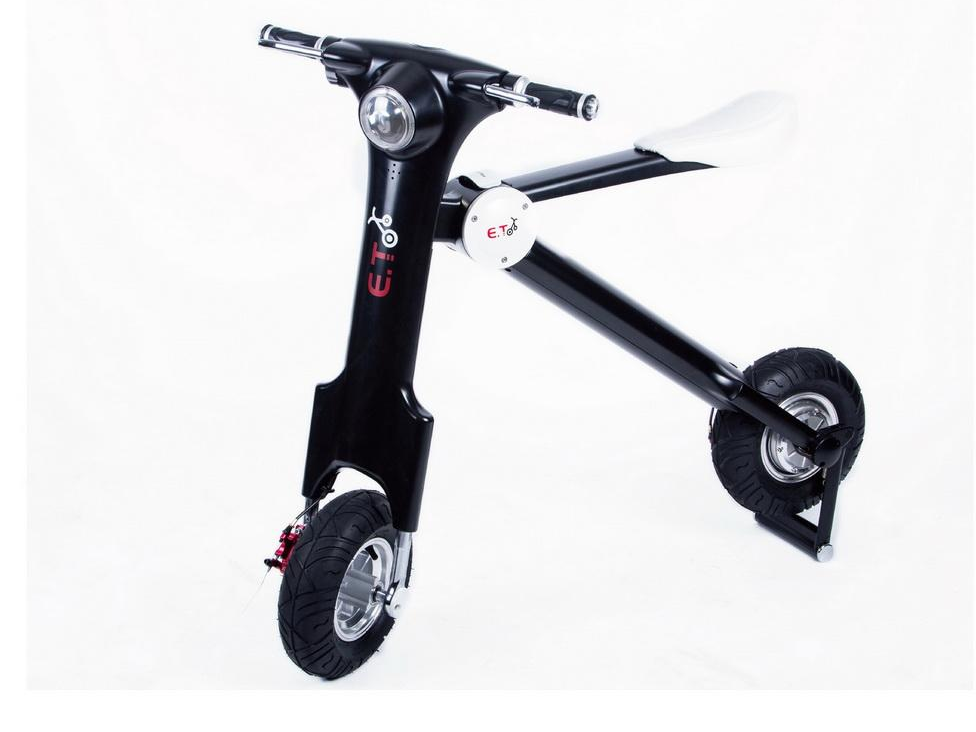 You can purchase or try out the ET Scooter at Fun 4 Hire in Surfers Paradise on the fabulous Gold Coast, Queensland. $2500.00 (AUD including GST).
---
June 2015,
ESWAY X3

Electronics Murwillumbah (Jaycar Murwillumbah) join the list of Australian retailers of Milbay Generation 2 Fast Motorised Electric unicycles we call MotoUni as well as the Esway range of unicycles and 2 wheel Chariots.

Murwillumbah Electronics also stock and supply our TY TECH brand Lithium Ion, LIPO and LiFePO4 chemistry batteries and power storage. LiFePO4 is the fantastic new battery type that provides a safe and easy solution for 'Off-The-Grid' solar and wind power storage.
---
February 6th 2015,
ESWAY X3

Bringabong Nimbin join the list of Australian retailers of Esway unicycles and vehicles.

Dave the manager of Bringabong clothing has ESWAY X3 in stock for immediate purchase. Check the ESWAY X3 out next time you are in the store.
---
November 12 2014,
ESWAY X3

Self Balancing Electric unicycles available at Gold Coast retailers for first time in Australia.
Check out the latest transport craze sweeping the world at Hot Stuff Surf Burleigh Heads PH 0755356899
Catriona Noble, manager of Hot Stuff Surf feels that the ESWAY X3 is a great vehicle and suits the Gold Coast lifestyle. Catriona has displayed an ESWAY X3 Self Balancing electric unicycle for sale in store. Customers can come in and have a look at the high quality of the awsome new ESWAY X3 before they order, delivery is normally 1 - 7 days depending on availability.
If you are thinking about purchasisng and ESWAY X3 for Christmas then be quick and get your order in as demand is expected to be high. The ESWAY X3 self balancing electric unicycle is available in five different colours and there are heaps of ways to customise your ESWAY X3 they way you want.
The ESWAY X3 is created from the highest quality latest technology so you recieve 2 years warranty and with only 2 moving parts the ESWAY X3 completely maintenace free, just charge and go.

There are two battery options available for the ESWAY X3 , the standard 130 Wh lithium ion battery will take a 65 Kg driver 20 km on a single charge and the optional 170 Wh battery will increase that range by around 25 percent.
Milbay Australia's test rider Neale Gray has tested the ESWAY X3 in real life Australian scenarios and found 20 Km for 65 kg rider to be an accurate reflection of the vehicles capabilities. Neale has travelled over 2,500 kms in testing and has ridden from Miami to Palm Beach on the Gold Coast Queensland many times on a single charge proving the ESWAY X3 to be a durable vehicle with an expected life of greater than 35,000 km.
Instore display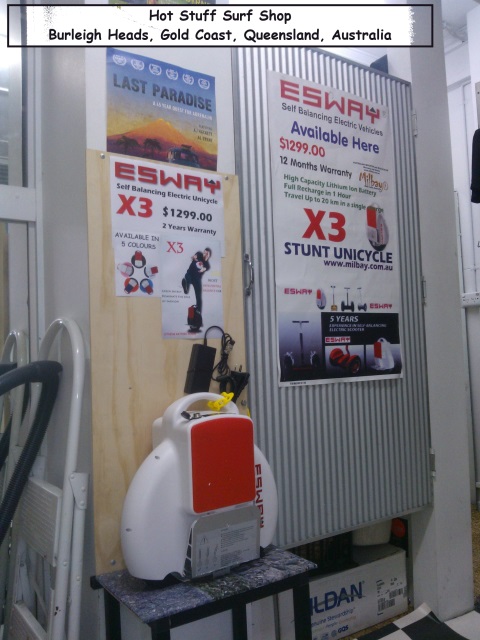 Hot Stuff Surf, Gold Coast Highway Burleigh Heads, Queensland. Ph 07 55356899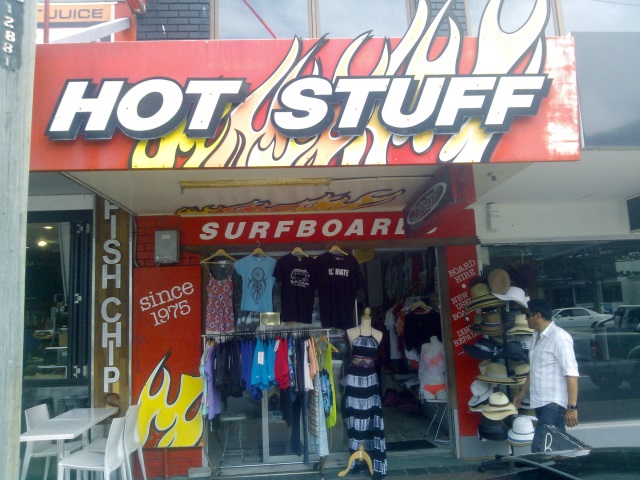 Why are ESWAY X3 self balancing unicycles the best ?
ESWAY X3 unicycle cases use the latest PC (Polycarbonate) material and are almost indestructible.
The new PC materials are superior to ABS plastics to provide far superior impact resistance.
ESWAY X3 self balancing unicycle cases fully enclose the wheel as an important safety design.
ESWAY unicycles have extremely powerful motors so our covers ensure protection for users, other riders and spectators by reducing the opportunity to touch the moving wheel.
At the heart of the ESWAY X3 electric unicycle is our solid state gyro and accelerometer technology that constantly feeds data to the fuzzy logic prcocessor to create a solid feeling dynamic stability.
Milbay Australia knows that Australian consumers demand the highest quality products so we work closely with ESWAY to ensure only the best components and design are used in vehicles supplied to the Australian market, don't get caught out by cheap copies that will fail quickly and are not designed for the Australian consumer.
This summer do something great for yourself, ride a self balancing unicycle and change the way you move.
---
MX newspaper 17 September 2014
Self Balance Vehicle drivers found to be most courteous vehicle users in Queensland
According to MX Self balance vehicles are gaining popularity throughout Queensland since being classified in the (PMD) Personal Mobility Device vehicle class.

brand self balance vehicles from Milbay® are manufactured to meet the new Queensland regulations for public use on public footpaths and roads where necessary. Check out the latest Queensland PMD rules here ...
If you think you would like to join the electric vehicle revolution by becoming an

Self Balance Vehicle Reseller or Stockist then contact Milbay® More information ....